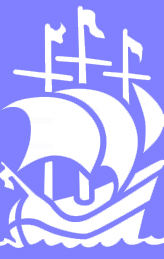 SHiPS Education Press
---
Teaching the Nature of Science: Perspectives & Resources

Douglas Allchin





ISBN 978-0-9892524-0-9
$40.00


Echoing the spirit of Andy Warhol's striking images of familiar icons, Douglas Allchin uses vivid insights from the history of science to help us rethink commonplace views about how science works. Here is a valuable guide for reflecting on the nature of science (NOS)—with tools for teaching about it effectively.

Reviews
"A highly recommended book" —School Science Review
"A compelling pedagogical approach" — American Biology Teacher
"a convincing summation of the potentials that history of science can offer to teach NOS" — Science & Education
"thoughtful and persuasive . . . meticulously well informed" — Journal of Chemical Education
"a well written and organized reference " — Science Education
"many useful and practical tips for finding and developing effective and engaging narratives" — ENSI Wesbite
"interesting . . . very readable " — Metascience
"A fresh look at the purposes of science teaching and learning and ... the knowledge needed to be a citizen in the twenty-first century. ...Well-informed by the history and philosophy of science literature, ...[it] rightly makes NOS problematic, and indeed part of the debate in the cases. This is a refreshing and welcome perspective."

--Gregory Kelly, Pennsylvania State University
[ and former high school teacher ]

"Teaching the Nature of Science is a wonderful resource for anyone teaching science, the nature of science, or anyone interested in understanding how science works. With impressive support from the literature, both in depth and in breadth, Allchin encourages the reader to embark on a continuous journey of development and exploration of ideas that delineate the reliability of claims and the limitations of the scientific endeavour. To borrow from Bruno Latour, he presents 'NOS in the making' as opposed to 'ready-made NOS.'"

–Glenn Dolphin, Tamaratt Professor in Geoscience, University of Calgary
[ and former high school teacher ]

Read the Preface.

View the table of contents.


---
Distributed through Itasca Books, 5120 Cedar Lake Rd., Minneapolis MN 55416, (1-800-901-3480).