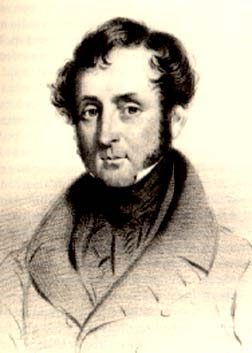 RODERICK IMPEY MURCHISON (1792-1871)
Scottish

You have a great reputation for your work on the structure of the Alps (with Sedgwick) and in establishing the Silurian and Permian periods. Dynamically, you support the uniformitarianism of Lyell as an approach to explanation in geology – like Lyell your geological motto might well be "Vera Causa." Your synthesis of the "drift" origin of erratics constitutes a sophisticated theory which you will defend throughout your career.

On GoogleEarth Tour pay particular attention to:

Familiarize yourself with the following Episodes:

Read and summarize:

Be aware:
Whether "ice floes" can explain all the topographic features of drift (let alone erosional features) is debatable and there might be an alternative explanation of marine shells in drift. What should, or should not, be encompassed by the theory may be an issue. You have a tendency to bridge any explanatory gap with rhetoric.